Preparing Your Home for The Cold Weather Storms
10/22/2018 (Permalink)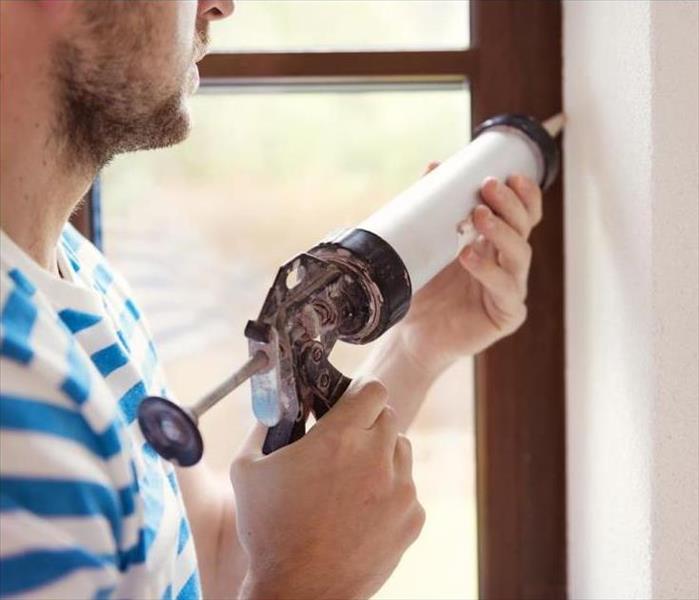 Cold temperatures can create a negative impact on your home and property; it's key that you take the necessary precautions for your home not only for cold weather, but for storm season as well in order to limit potential risks and damages. When doing routine maintenance, it's always better to be prepared and go the extra step to insure that you are limiting risks of damage. It's important to be thorough while inspecting your building.
Basements and crawlspaces in your home can be areas where heat escapes. Be sure to seal and insulate around any HVAC ducts, basement windows, and any exposed pipes.
Try installing foam-rubber gaskets behind electrical outlets & switch covers on exterior walls.
If you don't use your fireplace, plug the flue with an inflatable plug, or another item, that is safe and limits possible water to entry into your home.
Make sure you replace any broken windows, re-putty any loose window panes, seal around windows and door trims, or use weather stripping for windows that are opened. This minor step can make a world of a difference in heat efficiency and preventing water intrusion.
For attic spaces it's best to weather strip & insulate the access door properly, seal around your chimney with metal flashing or a high temperature sealant, seal around plumbing vents, seal any holes between the heated space of your home and the attic, and don't forget to insulate any exposed water pipes!
If water damage occurs in your home due to extreme weather or any other means, make sure to call the team with over 50 years of experience. SERVPRO of Kitsap County has the crew that is trained and experienced in dealing with not only average water damage but storm water damages to buildings as well. Give SERVPRO of Kitsap County a call today for your building damages in Poulsbo, WA.